How can leaders identify triggers for problematic behaviours?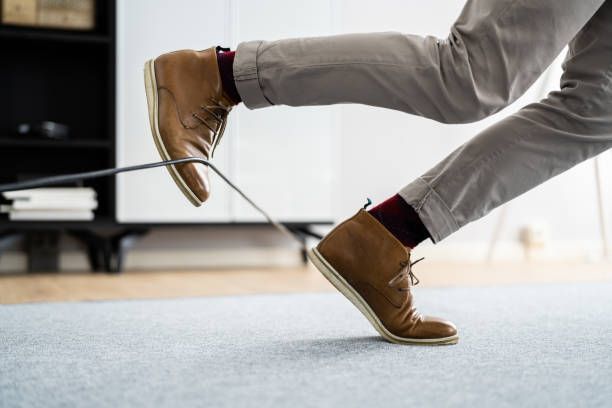 As a leader, how do you identify triggers for problematic behaviours?
One method I've used to aid executive coaching clients with this challenge is called 'Chain Analysis.' This approach was created by Marsha Linehan and is based on the assumption that a series of cascading events can contribute to a person displaying behaviours they would rather avoid. Her process helps people identify each link in a chain of events that culminates in a problematic behaviour, as well as prevention plans to 'short circuit' the reaction.
Although 'Chain Analysis' was originally designed for use with a clinical population, I've found that a streamlined version can generate revelatory insights for executive leaders seeking awareness about triggers of their unwanted behaviours.
In this short article, I'll walk you through the key steps in this streamlined process. Please note that I've tended to use a dialogue-based version of this method with leaders, where we 'talk through' each of the steps during a working-style coaching session. However, leaders can also write their reflections/responses to the various prompts below, and review the results for emerging patterns.
Here are the steps:
Describe the problem behaviour:

Capture very specific details about the problem behaviour, including what you said, did, thought, or felt.
Pretend you're writing an excruciatingly detailed movie script, so rich with information that anyone who reads the script would know exactly how to play 'you' and portray this problem behaviour.

Describe the prompting event:

This is the event that sets the chain reaction into motion.
Think about the environment you were in at the time, and ask yourself what environmental event contributed to the problem behaviour.
What exact event sparked the chain reaction?

Describe specific vulnerability factors:

Before the prompting event occurred, what factors made you vulnerable to reacting to that prompting event in a way that led to an unwanted trajectory?
Examples could include fatigue, stress, illness, sleep deprivation, emotions (anger, sadness, fear, anxiety), etc.

Describe the chain of events:

Describe with as much detail as possible the chain of events (i.e., the 'Links' referenced in the PPT slide above), which led to the problem behaviour.
Write out as many of the links as possible, using as much detail as you can.
Examples of links could include thoughts, emotions, body sensations, actions, or events.

Describe the consequences of the problem behaviour:

Again be specific.
How did you react or feel? How did others react?
What were the short-term or medium-term consequences?
What was the impact of this behaviour on the environment?
The next part of the process involves seeking ways to change behaviour in the future:
Describe skillful behaviours which you could use to intervene in the chain:

Where in the chain could you have intervened with a skillful behaviour, to short circuit the cascading set of events? Circle the most important link, where if you'd intervened, you would have changed the trajectory.
Next, ask what could you have done differently at that point, to avoid the problem behaviour? What strategies could you have used to intervene at the moment?

Describe a prevention strategy:

Describe how you could have prevented the chain reaction in the first place, by reducing your vulnerability to this pattern.
Once you've worked through these steps, either via dialogue or in writing, step back and review the key patterns, insights, or takeaways. What do you see? What's the lesson?
To further solidify the learning, I would then suggest leaders think of a future situation or event which may tempt the expression of the problem behaviour. Then create specific goals to a) enact the prevention plan so the prompting event fizzles, and b) if the prompting event does gain traction, use the skillful intervention to short circuit the chain reaction.
---
Tim Jackson Ph.D. is the President of Jackson Leadership, Inc. and a leadership assessment and coaching expert with 17 years of experience. He has assessed and coached leaders across a variety of sectors including agriculture, chemicals, consumer products, finance, logistics, manufacturing, media, not-for-profit, pharmaceuticals, healthcare, and utilities and power generation, including multiple private-equity-owned businesses. He's also worked with leaders across numerous functional areas, including sales, marketing, supply chain, finance, information technology, operations, sustainability, charitable, general management, health and safety, quality control, and across hierarchical levels from individual contributors to CEOs. In addition Tim has worked with leaders across several geographical regions, including Canada, the US, Western Europe, and China. He has published his ideas on leadership in both popular media, and peer-reviewed journals. Tim has a Ph.D. in organizational psychology, and is based in Toronto.
Email: tjackson@jacksonleadership.com
Web: www.jacksonleadership.com
Newsletter: www.timjacksonphd.com